This engine is going into a 1st gen Nova. 1964 was the first year that the V8 was available in a Nova. It was a tight fit, and that necessitated some creative engineering for the oil pan. Most small block chevrolet engines have the deepest part of the oil pan (the sump) at the back of the engine. Because of the suspension design, the generic rear-sump oil pan does not fit. Chevrolet designed a front-sump oilpan in order to clear the suspension.
The stock Chevrolet setup differs from the typical setup in the following: front sump oil pan, special oil pump and pickup, and shorter pump driveshaft.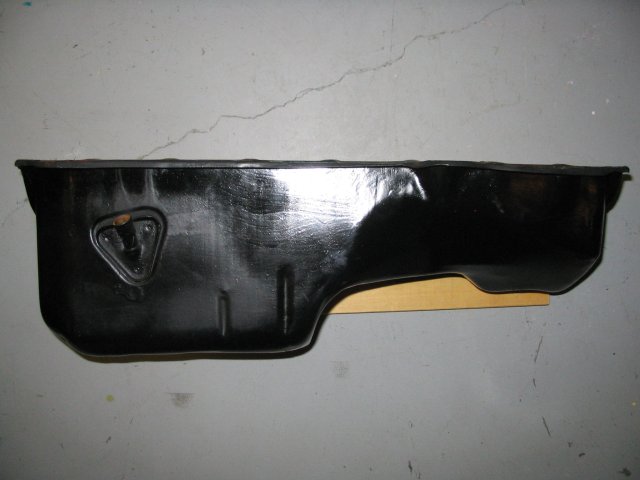 There are aftermarket solutions for replacing the stock setup with a rear sump pan that clears the suspension. Here are some pictures of the options:
Canton 13-170 pan: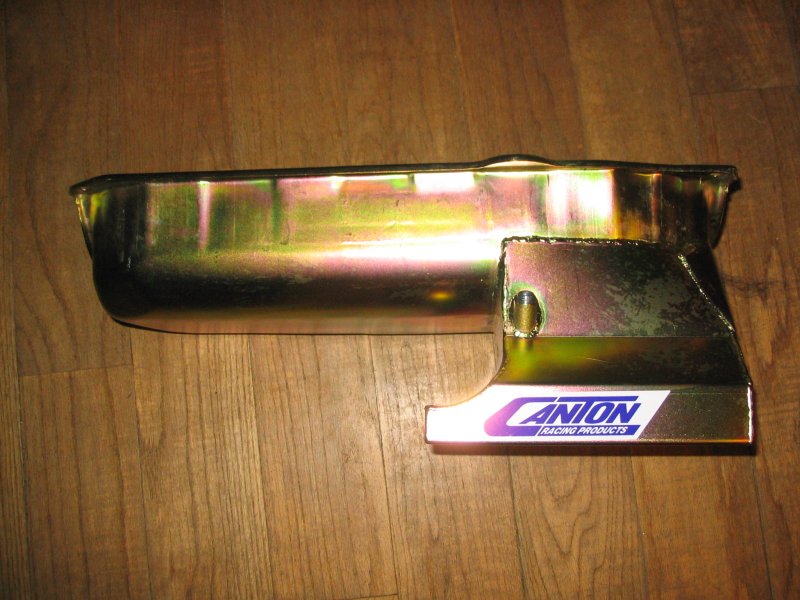 eBay pan: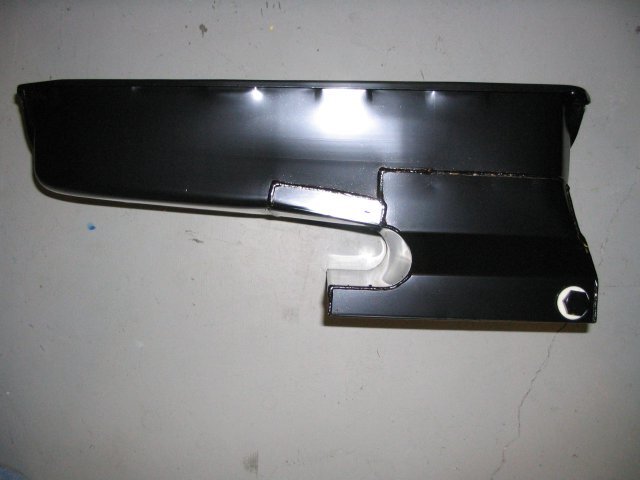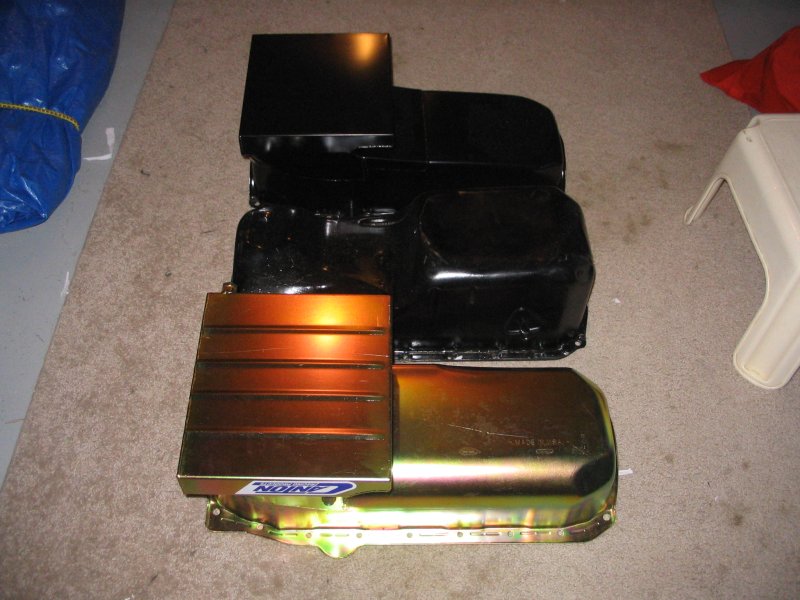 Note: all text and images on this page are Copyright 2008 by Pat Mancuso. All rights reserved.