---
1968 Firebird
---
(Click on the thumbnail pictures to view larger versions of them)

My first car: a 1968 Firebird



Originally purchased as a parts car with a dead 307 Chevy engine, I swapped in a junkyard 327 to get it on the road. The previous owner had spun a rod bearing and was selling the car. Both halves of the bearing were in the upper half of the rod, so the piston hit the head on every stroke. (I found out later that he drove it that way for a month!) He had also started primering the car with spraycans. I wet-sanded the primer off to find decent paint underneath. A little touch-up, and voila!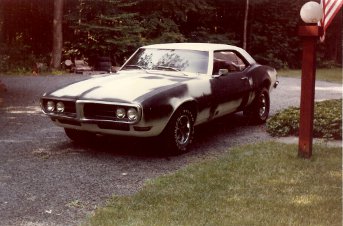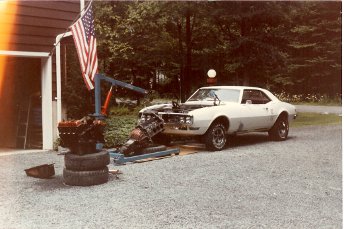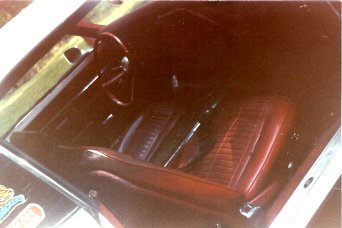 The car had a the factory-installed 4.11 posi rear, a close-ratio muncie 4-speed, and Hurst shifter. It had manual steering and brakes, standard red interior, AM radio, and a rear-window defroster fan.



My Firebird next to Dad's Firebird!
A few years later I swapped the 327 out for a warmed-over 350. Here are some photos of the 350 swap.








---
Note: Unless otherwise specified, all text and images on this page are © Copyright 1997, 1998, 1999, 2000 by Pat Mancuso.