---
1964 Nova SS

---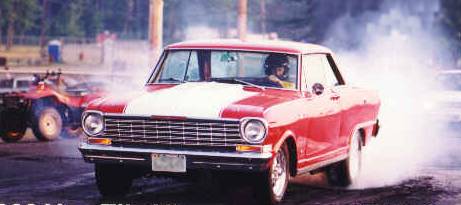 (Click on the thumbnail pictures to view larger versions of them)

Our 1964 Nova SS street/strip car



The Nova is an ex-drag car (seems to have been from Florida) that is being reformed and put back on the street. The original drivetrain is long gone (and the racing drivetrain as well, unfortunately) and now consists of a stock 4-bolt 350 from a '74 pickup truck backed by a TH350 automatic transmission. Bringing up the rear is a 10-bolt 3.08 posi (from a '65 Nova). Plans are to continue undoing the "sins of previous owners", and make a solid street/bracket racing car out of it.
Some details--
Rims - Cragar Drag Star
F - 15x5 (3.5" backspace)
R - 15x7 (4.5" backspace)

Tires - Yokohama AVS Intermediate:
F - 185/65VR15 7.2" overall width, 24.5" diameter, 5.9" tread width
R - 235/60VR15 9.3" overall width, 26.1" diameter, 7.6" tread width

Rear tire inside clearance - approx 1/2"
Rear tire inside clearance - approx 3/8" (tightest area is 1" up on inner fender)
The rear leaf springs are 3-leaf replacements for the original monoleaf, and were purchased throgh ESPO Springs-n-Things www.espo.com. I asked for about 1" extra arch to be put into the springs when I ordered.
All front suspension replacement parts are Moog, and were purchased through Sherco Automotive www.sherco-auto.com
The front coil springs are new replacements as well, purchased through Sherco.

The interior was gutted when I got the car, and I've been piecing it back together slowly ever since. It's not much to look at, but it all works. I found a radio-delete plate at a swap meet, and mounted a couple of gauges in it. One of these days I'll put the carpet in...
At the track...
These shots were taken at New England Dragway on 7/5/96




The car has run a best to date of 14.86@91.5 in the quarter-mile. Not great, but it's a start...
Here's a few 'construction' shots of the car.
transmission kickdown cable bracket(1)
transmission kickdown cable bracket(2)


rebuilding the front end


engine compartment


trunk mounted battery with cut-off switch


cut-off switch installed in former antenna hole


A "GM Heavy-Duty Ignition" will be installed, which is really an MSD 6T


old lower control arm bushings - yech!


lower control arms with new bushings ready for paint


Hurst line lock installed with dual-chamber master cylinder


closeup of cowl tag


Old and new leaf springs


First new spring in


My helper


After new springs


Before new tires


After new tires


My messy workbench!

---

Missing piece! Lower side trim (both sides)


Need replacement piece! Taillight dogleg trim (both sides)

---

Rear shock replacement - ditching the air shocks


old shock about to go...


...gone. Note the top mounting arrangement.


New shock in place. The oval plate that goes on the top of the shock is specific to the '62-'67 Nova. Hit the junkyard if yours are missing like mine were (Thanks Mike!).

---

Front shock replacements - CE Adjustable drag shocks

---

CE Traction bars


Might have to move the snubber forward a tad

---

Angle-plug '492 casting SBC heads to be installed someday when I find some headers that fit.


Shot showing angled-plugs


2.02/1.60 valves

---
More recent pictures: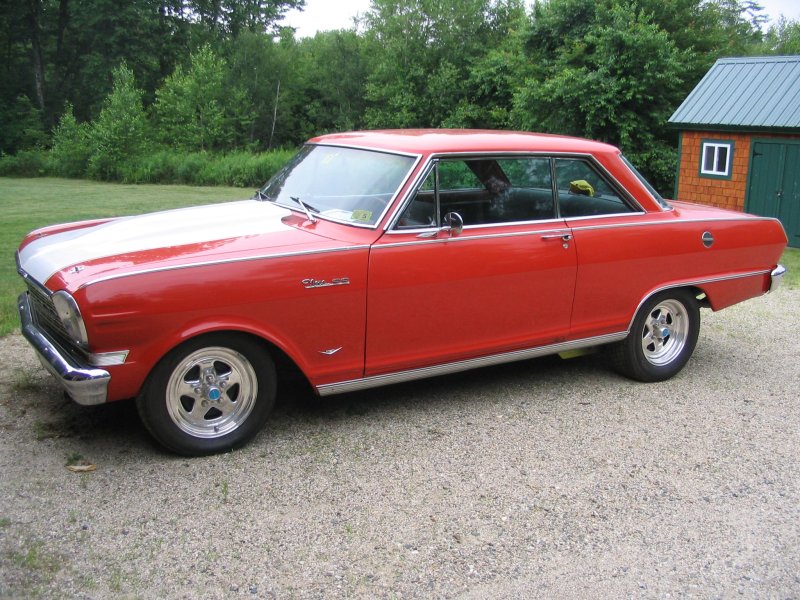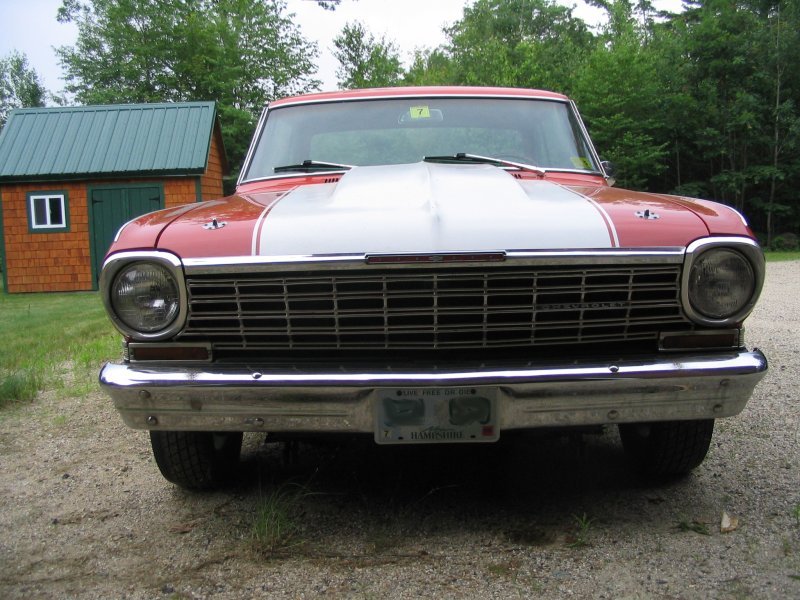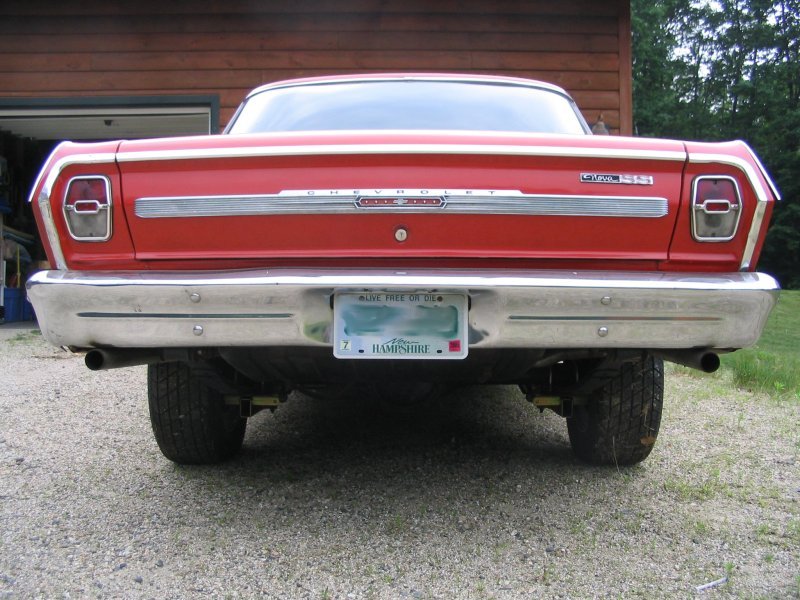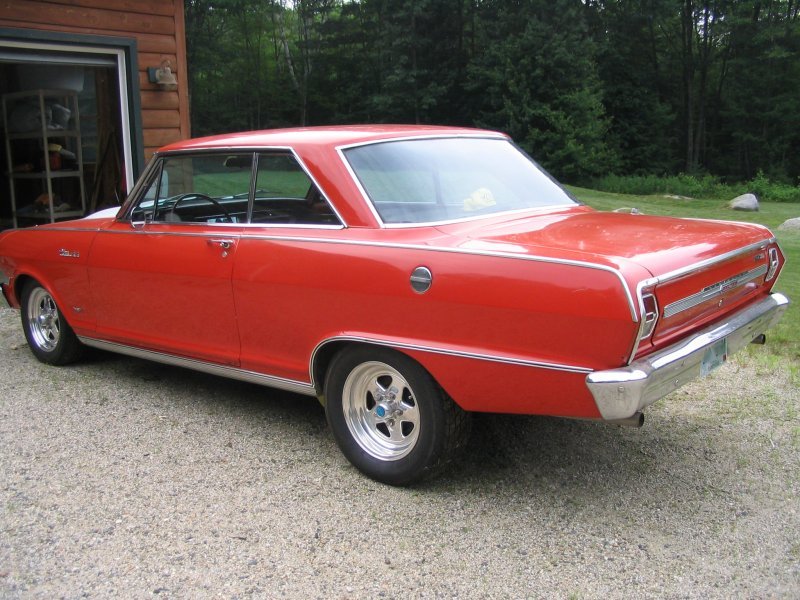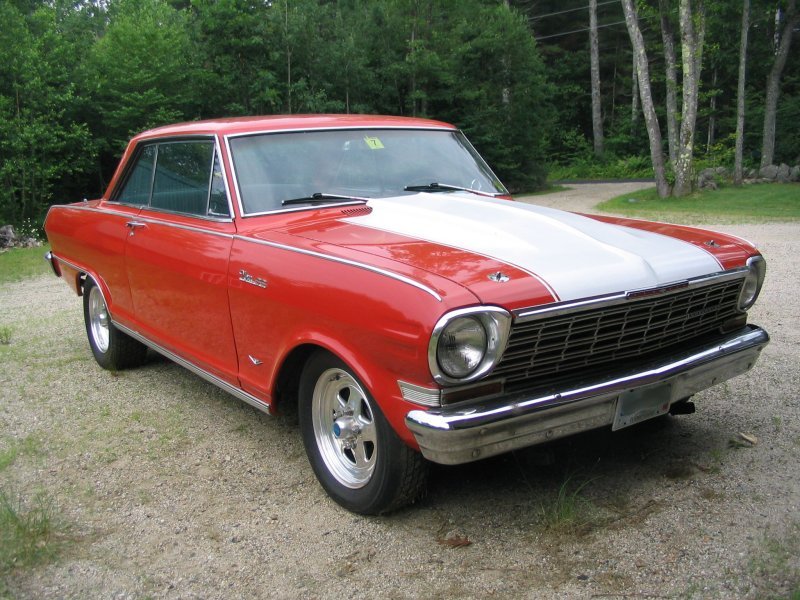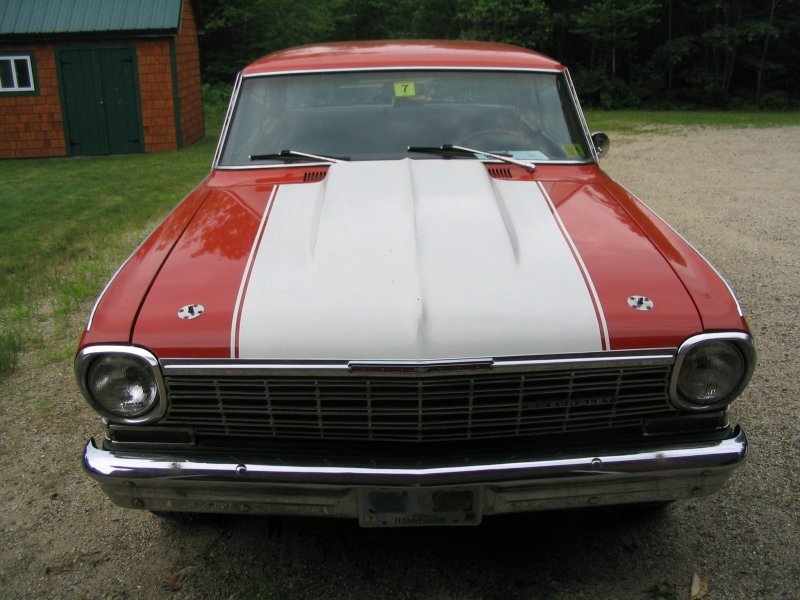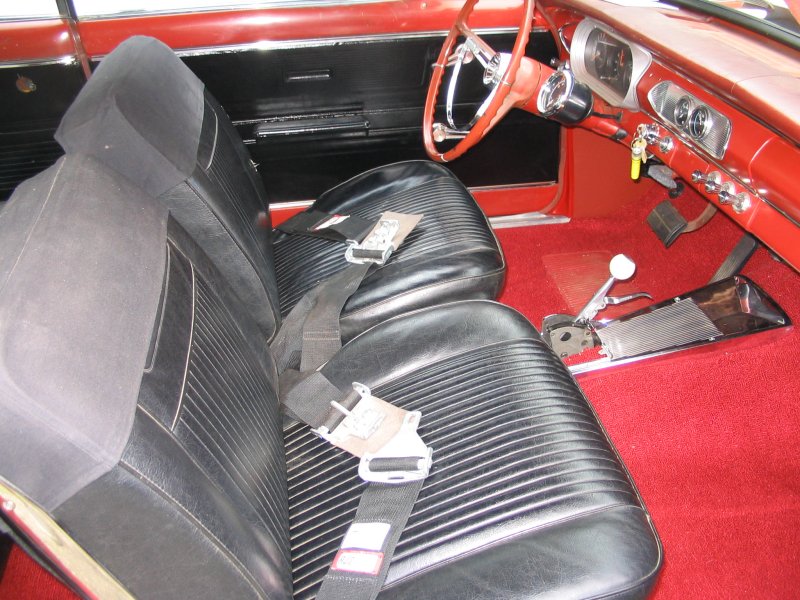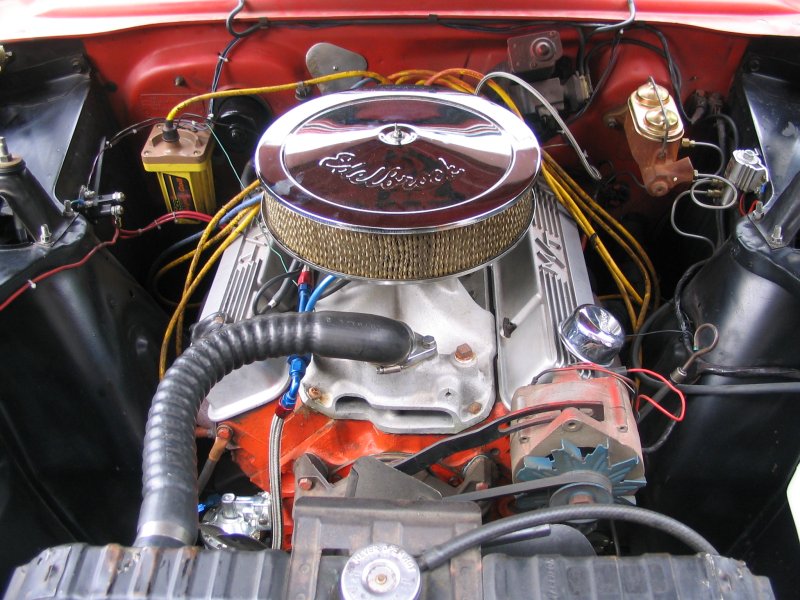 ---
Note: Unless otherwise specified, all text and images on this page are © Copyright 1997, 1998, 1999, 2000 by Pat Mancuso.
Top picture © Copyright 1999 Van Zile Views