CPP 64-67 Nova Stock Spindle Disc Brake Kit - Kit Parts
This page describes the kit contents of Classic Performance Products' 64-67 stock spindle front disc brake conversion kit
[WARNING/DISCLAIMER: use this information at your own risk, modifying automobile brake systems can lead to dangerous situations, always have a trained mechanic check your work, I take no responsibility for the results, you've been warned, you're on your own...]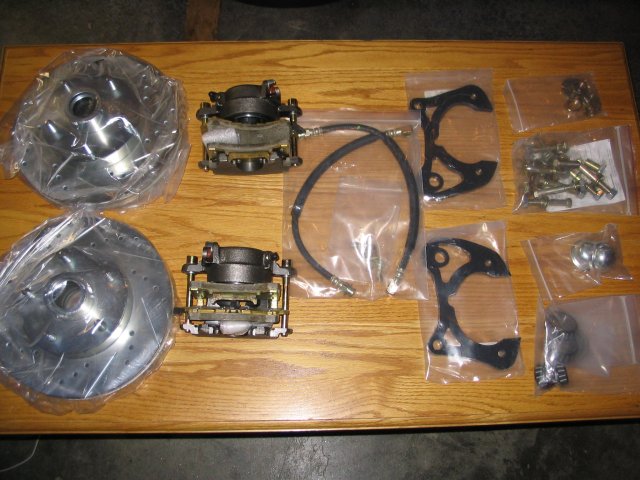 This is what's in the kit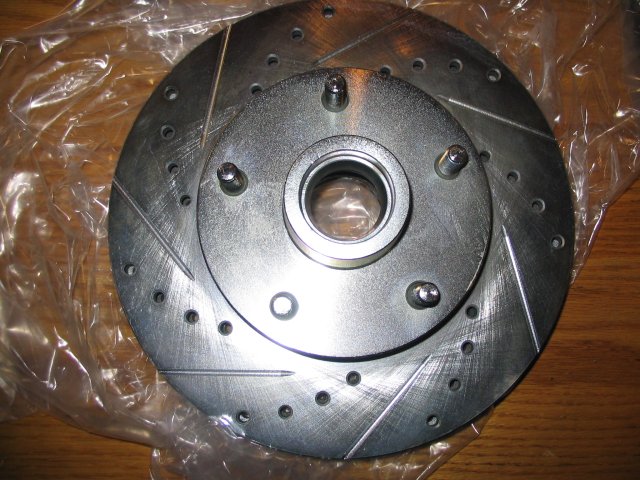 rotor/hub - one piece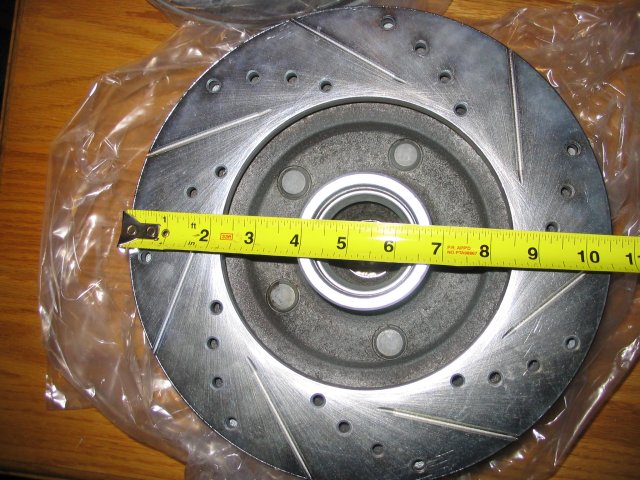 10.75" diameter rotor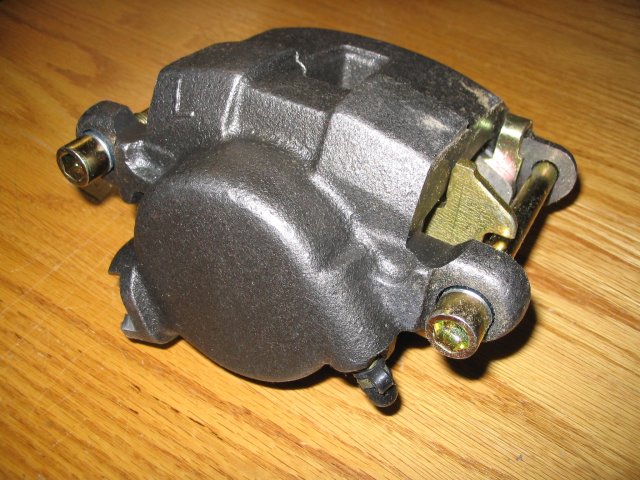 New brake caliper. The instructions say this is for a 1982-1991 S-10 ton pickup 2wd application.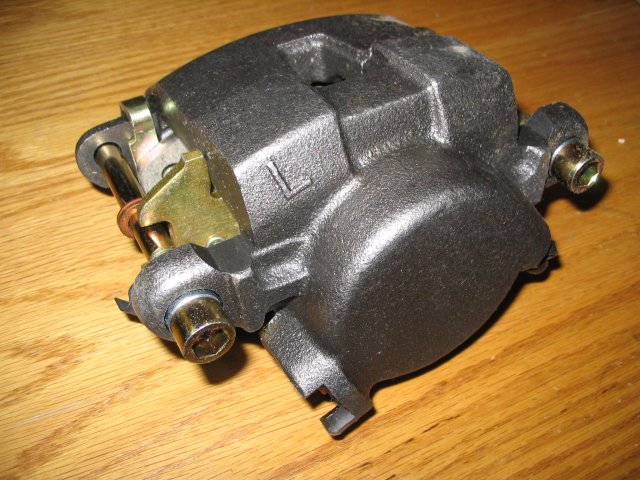 Note the two copper washers on the caliper pin at the left of the picture. These are for the banjo fitting on the flex hose connection to the caliper.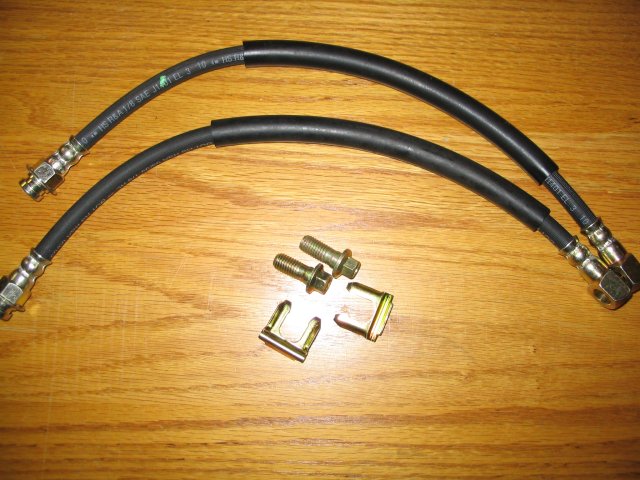 New hoses and clips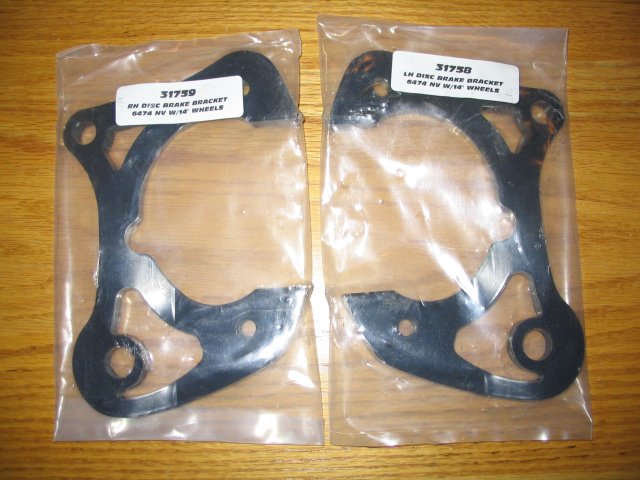 caliper brackets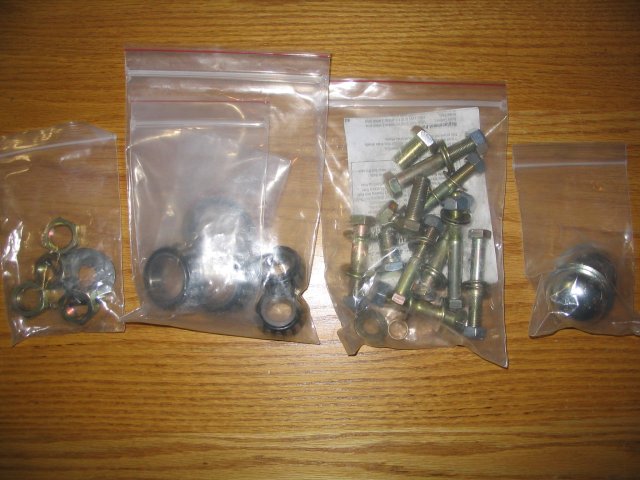 hardware kit...spindle nuts, bearings, bracket bolts, dust cover
patman@bracketracer.com
Unless otherwise specified, all text and images on this page are © Copyright 2006 by Pat Mancuso.