After weeks of sanding, buffing, and polishing, the car was finally starting to look a little shiny. While I know the black accent color on the rear panel is supposed to be slightly matte finish, I decided to hit it with the polisher anyway. The results were really good, except that the gas cap looked really shabby by comparison. As with the other RS-specific parts on the car, I'm pretty sure the gas cap is an original GM part, so I decided to spruce it up a bit.
The first step was removing all the old paint. I used a few rounds of brakleen to get rid of most of it.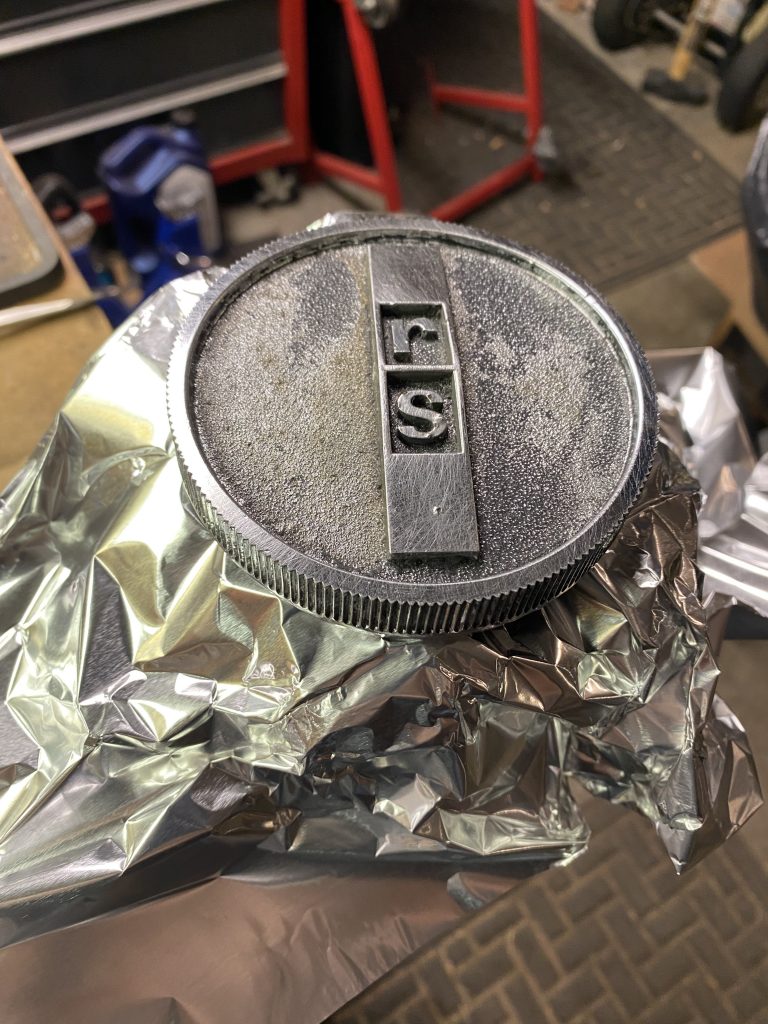 The rest of the operation was pretty much the same as what I did for the rally rim center caps. Spray everything black, wait for it to dry a little, then wipe the raised areas clean with a paper towel sprayed with brakleen.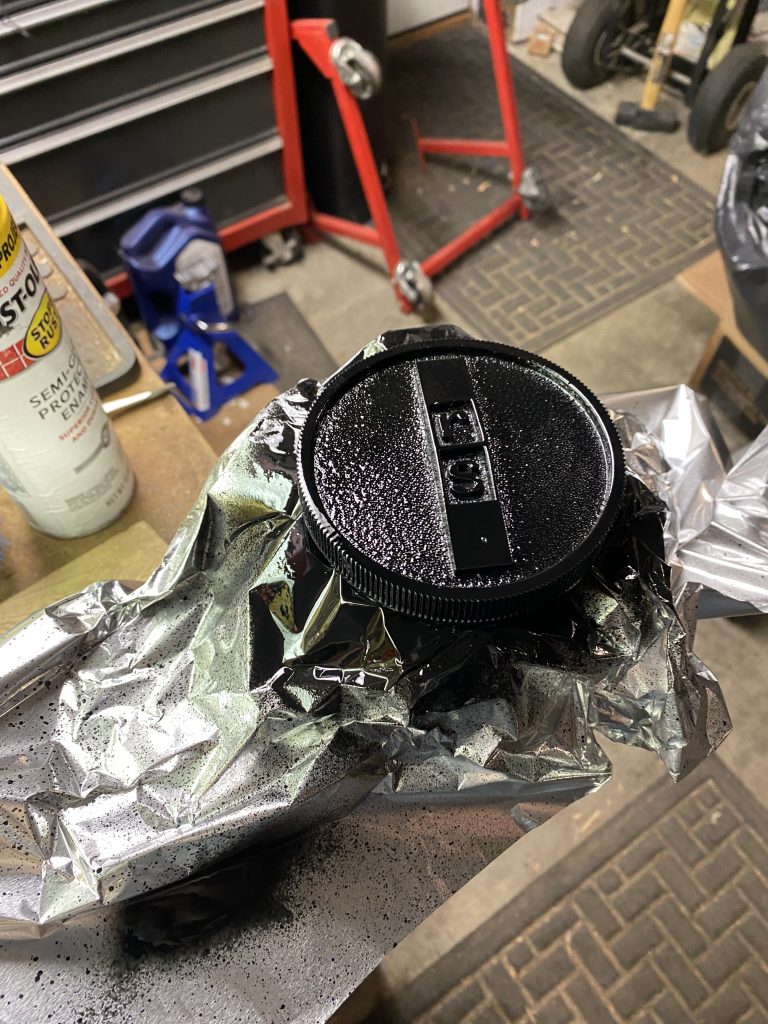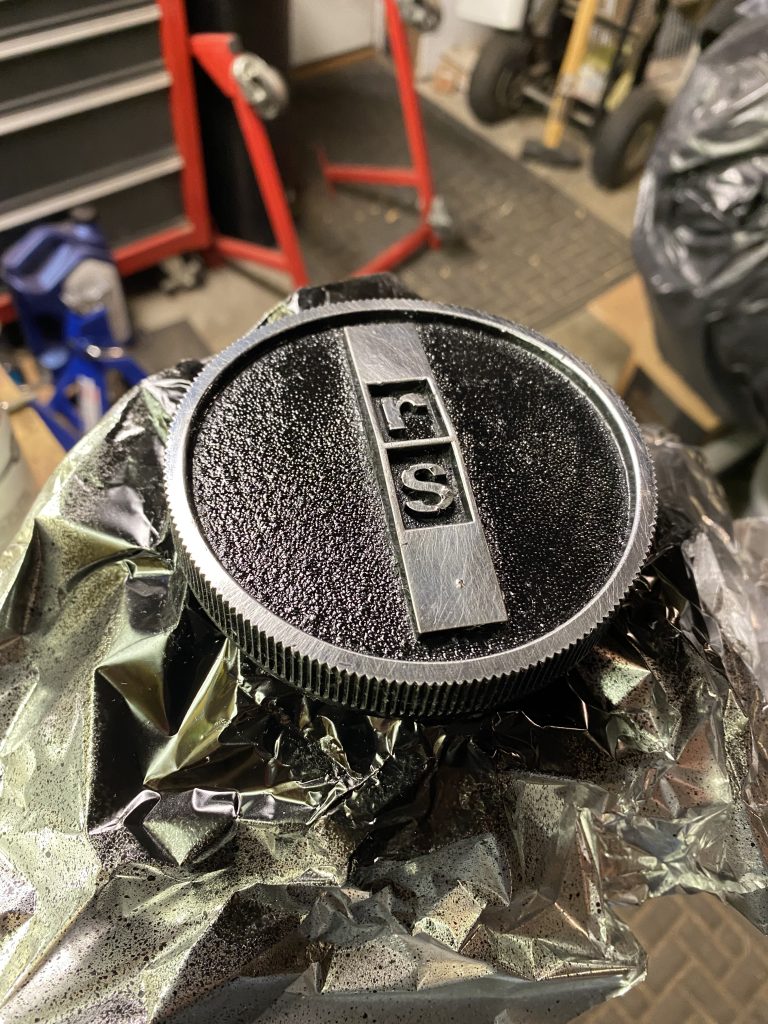 The finished product: