Almost done…  I got the seat base mostly done tonight.  I have to do the final batting adjustments and hog ring the outer edges down, but it's looking like a seat again.  Good progress for the evening.
I started by attaching the burlap base and attached it around the edges.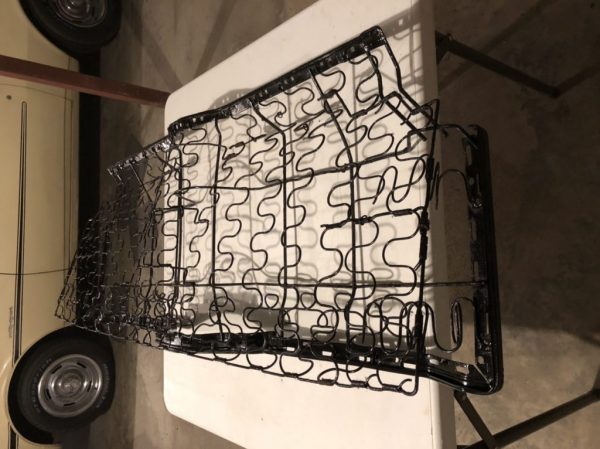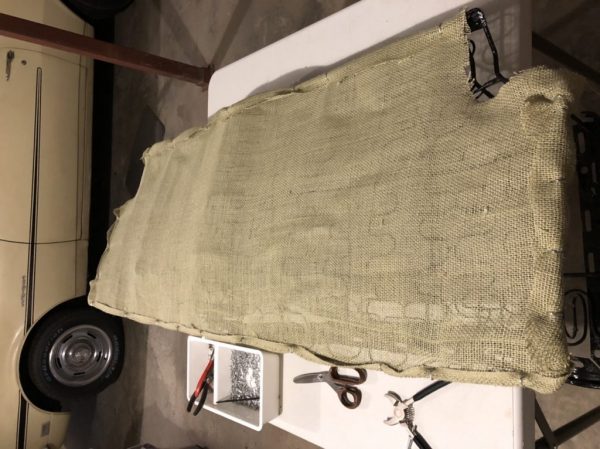 next was inserting the new listing wire into the sleeves on the cover
for the sleeves on either side of the driveshaft hump I had to clip the ends free just inside the topstitching.  I'm not sure why they are assembled this way, but it seemed like the right thing to do.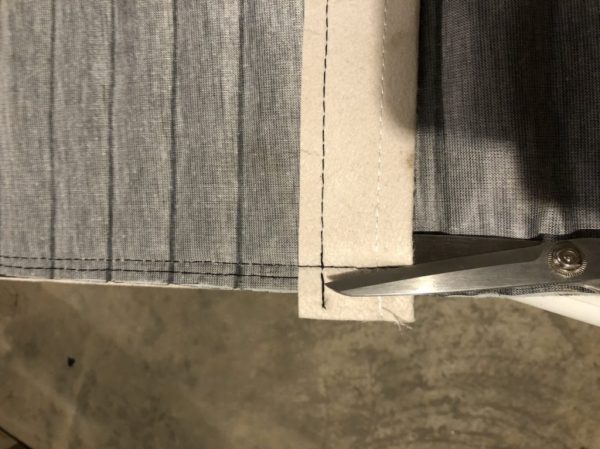 I cut these long because the original ones were done that way with a bend at the ends.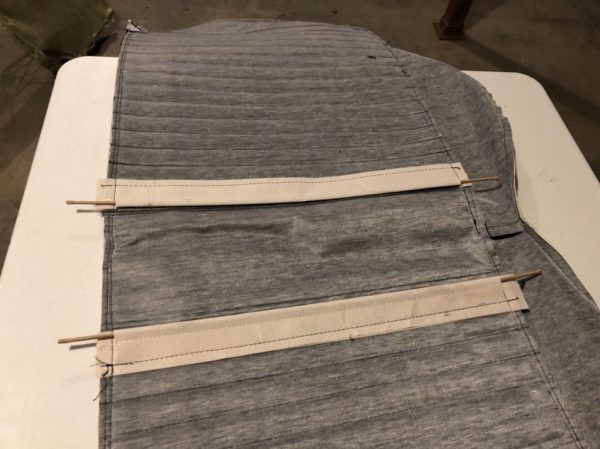 the longest piece goes from the back corner, across the front, finishing at the other back corner.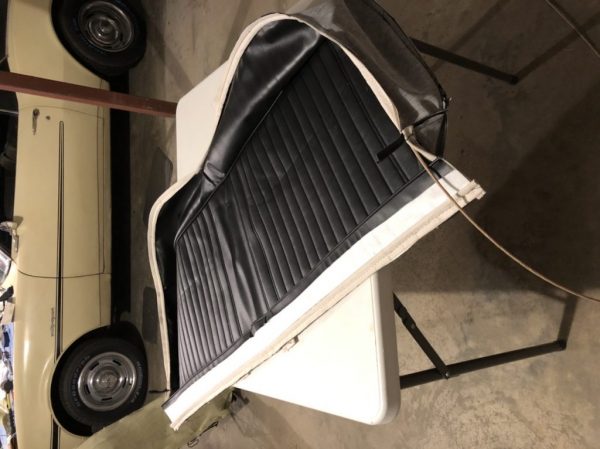 I worked on the center section first.  It's a bit of a guess at how much batting to use but the original wasn't padded as much here, and it has to fit underneath the seat back.  It's also tougher to go back and redo this so I tried hard to get it right the first time.  It's also tough to get the hof rings in olace, so the ziptie trick helps a lot here.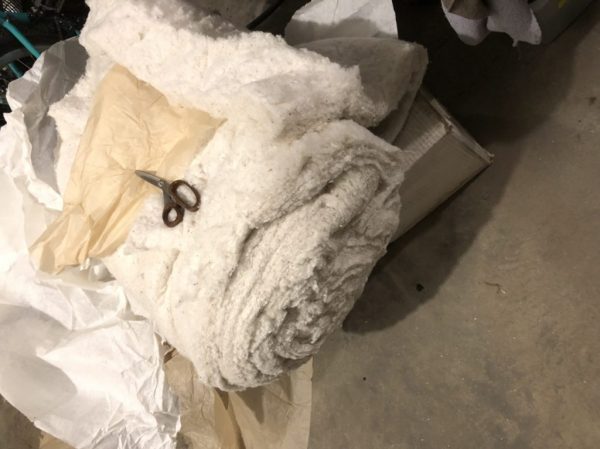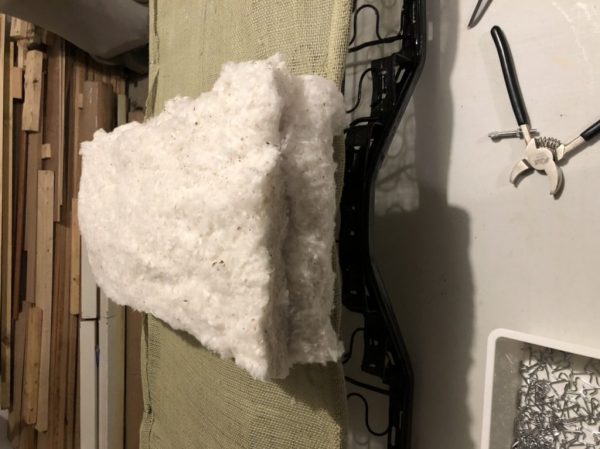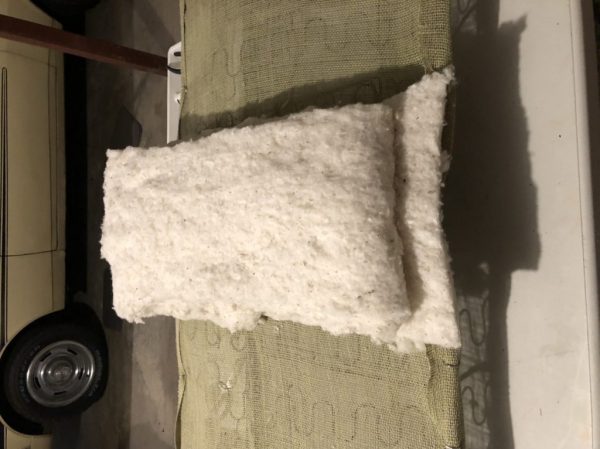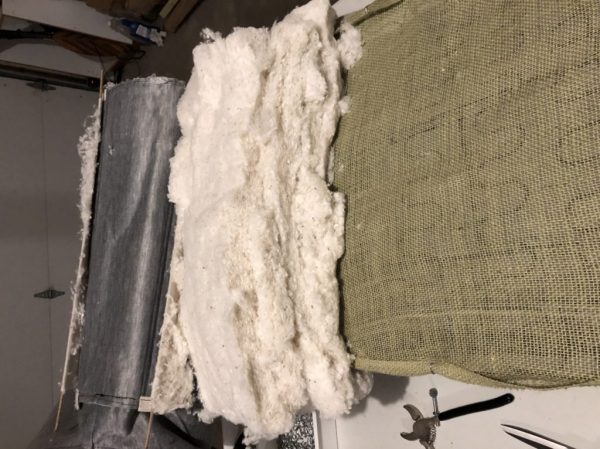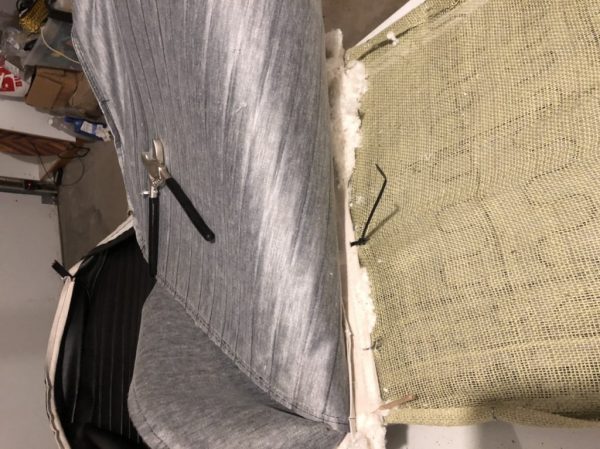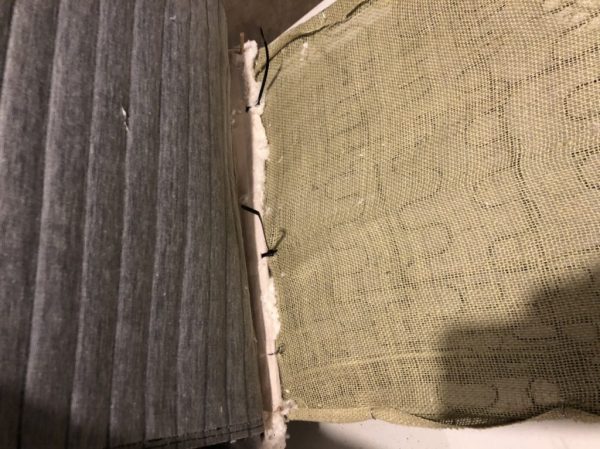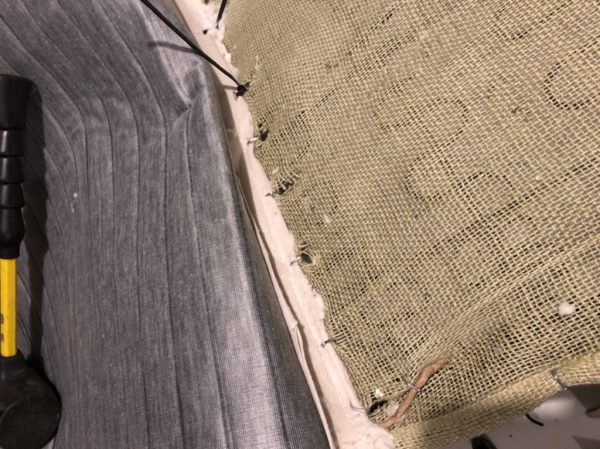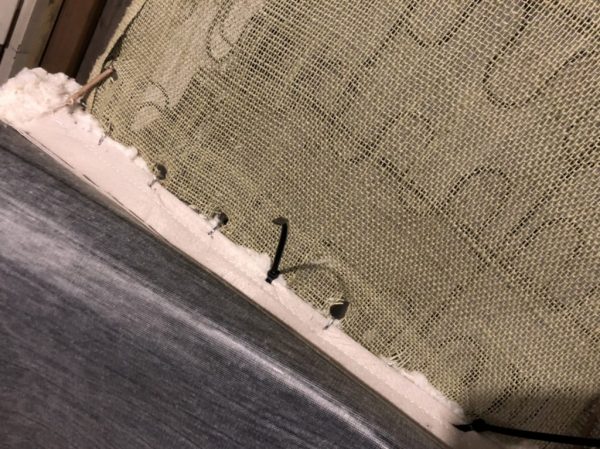 once it was snugged down, i added hog rings at each speing loop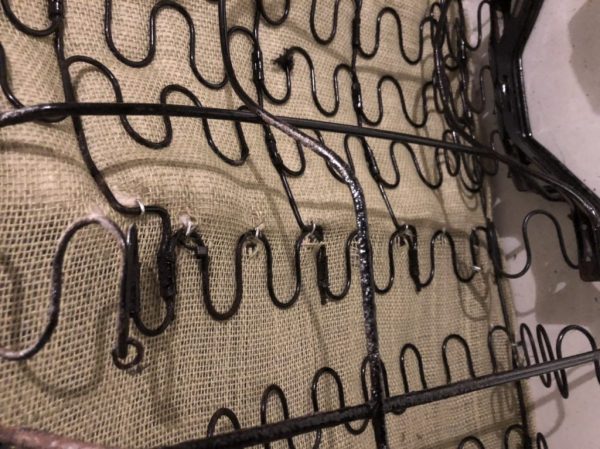 Next was the sections between the center and the side.  I kept guessing at the right amount of batting.  I adjusted it a few times and snugged the cover into place with zipties each time.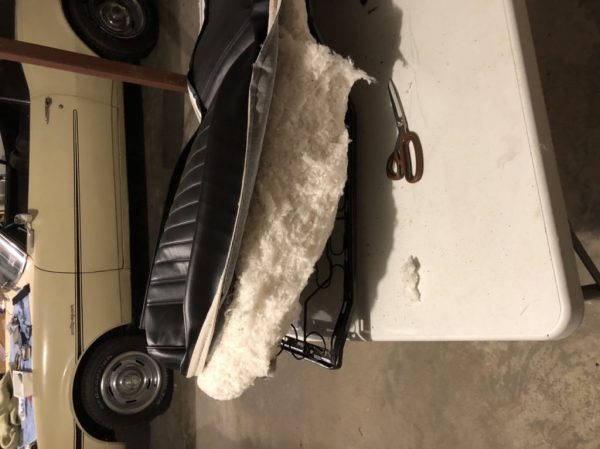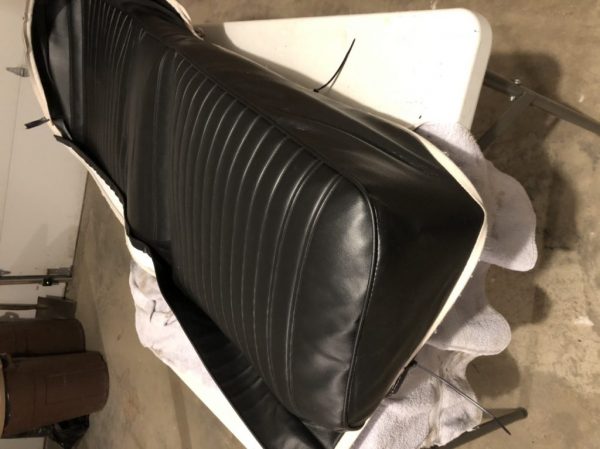 and once more for the other side