The plastic console is a bit beat up.  The worst part was a hole in the bottom of the storage tray, and the light that had been added by cutting a big hole in the side.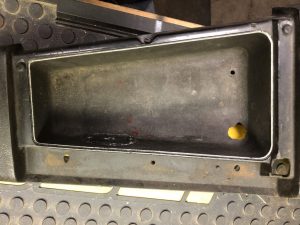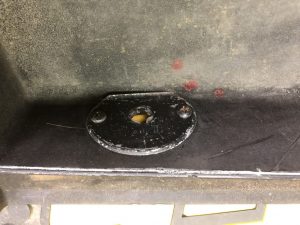 I decided to try fixing it with some bondo.  First step was to clean it up a bit and Put masking tape over the damaged areas from the inside.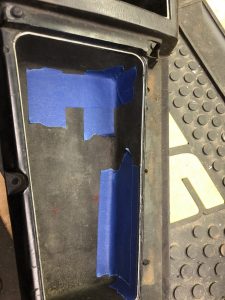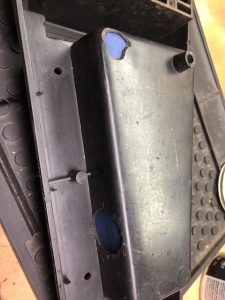 Then I put bondo on from the other side…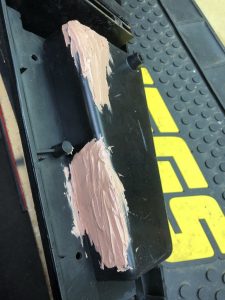 …and peeled the tape off when the bondo had cured: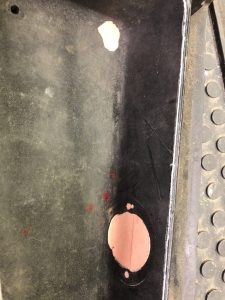 A little sanding, and ready for final clean and paint.