I got the car moved to the other garage bay and facing so I could work on the right side of the car.  The front was the first project.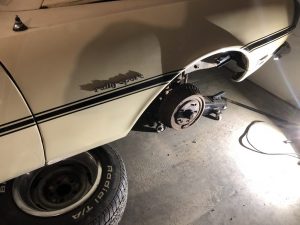 As with the other front, the hub seal was worn, and there was wheel bearing grease covering most of the brake components and the backing plate.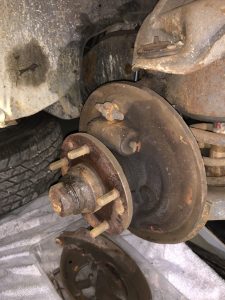 I pulled the hub, cleaned and painted everything, replaced the seal, and put fresh grease in the bearings.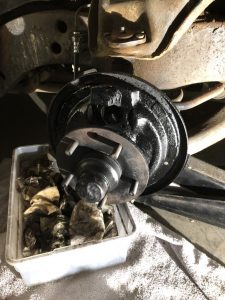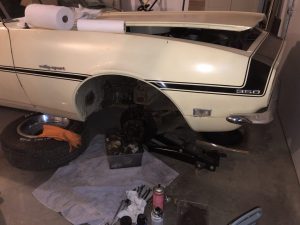 New parts, ready to go…err…stop.