I want to put the carpet in, but first…I have to get the console sorted out.
This car was not originally a console automatic, and PO did a quick eyeball of the shifter location and nailed it down with a mig. The console was not attached, just sitting on top.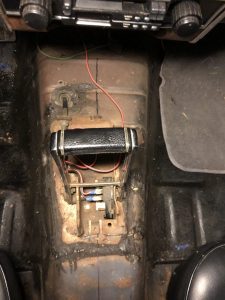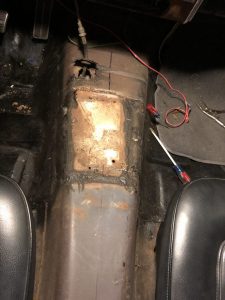 I got the bottom half of the console located properly using the factory floorpan dimples, and that dictated where the shifter needs to be mounted. New hole locations show it used to be about 1/2" too far left, and crooked.