Third time's a charm…  After using up all 5 yards of batting, I ordered another 15 yards.  I took the cover off again, and put another layer of batting on, including some extra at the top edge and at the corners.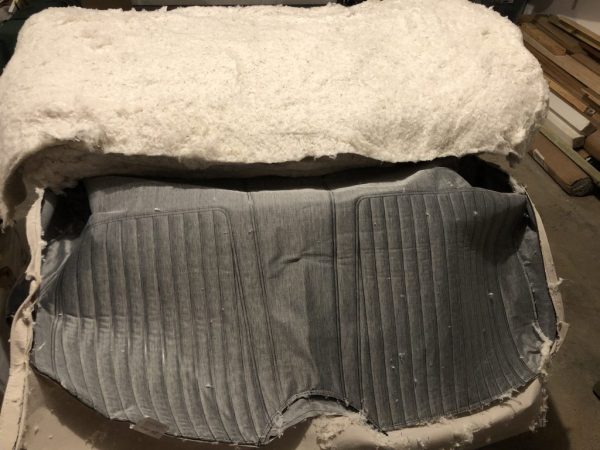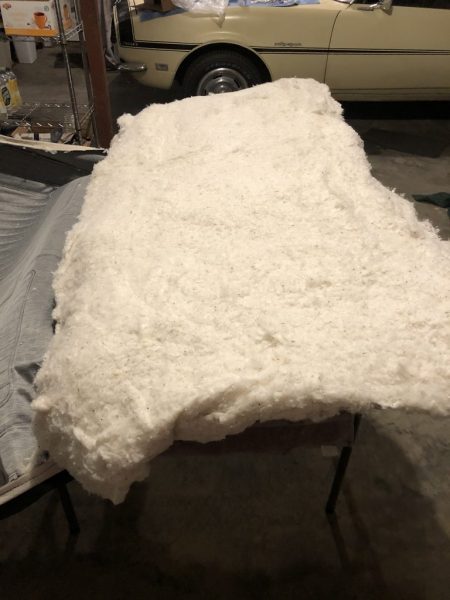 This time the cover fit very tightly, and I had to use the ziptie trick to get the wire into position to attach the hog rings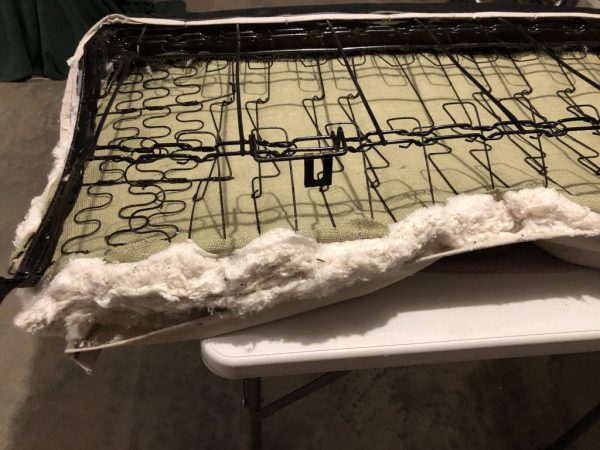 Finished product.  I think some time in the sun and some heat will take care of the remaining wrinkles.  Time to start stripping down the seat base next.